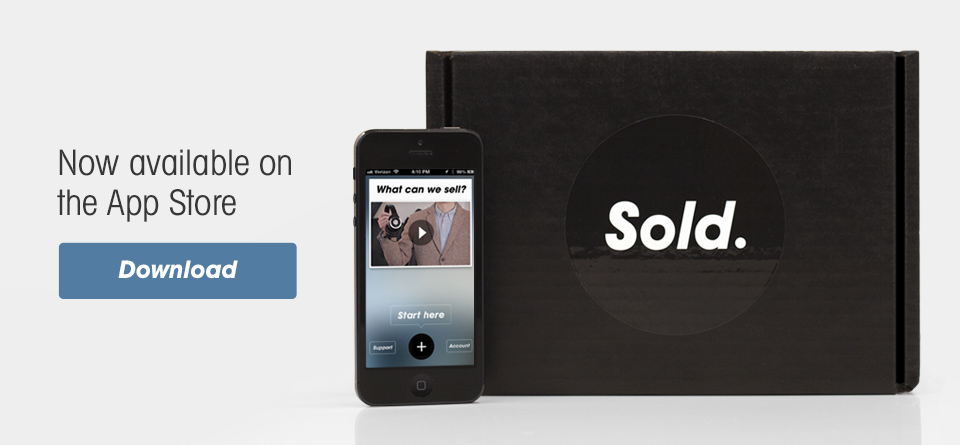 Still doing the 15-day de-cluttering challenge: For 15 days, you get rid of 7 things per day by recycling, selling, giving it away, or, as a last resort, disposing of it.
I have a few items that I wanted to sell, and thought it might be a good time to try out the Sold iPhone app. It's supposed to optimize the price that you get for, say, a 1-year-old iPod. You take pictures of your item and describe it; Sold scans the internet for like items to suggest a price for you. If you like the price, Sold will post it for you on sites like Amazon and eBay, and when you have a buyer, it sends you a prepaid, pre-labeled box with bubble wrap included so all you have to do is plop it in and ship.
I tried it with one of my kids' pairs of Joe's Jeans. Snapped pic, wrote description. Sold went trolling for a price…and came back to me the next day saying that it couldn't find consistent demand for it online.
Their blog has some guidelines on what sells on Sold. I suspect that electronics with very specific specs tend to do well — the type of thing that a bot has no trouble identifying. So when I have something that I think might fit the bill, I'll try again.
But for now, I've listed eight items on eBay…so far. I won't count them in my daily count til they're sold, but I have bids on 6 of them so far!
Here's my challenge list so far:
Day 1 – 6 tops, 3 skirts, 1 dress
Day 2 – 27 books, sent to my kids' school for their used book fair
Day 3 – 2  tops, 1 kids' leotard, 2 pairs socks, recycled a box of old business cards, 2 books
How's your challenge going so far?